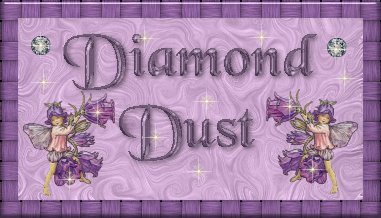 This is my dedication page to my Diamond Dust Friends. It is a wonderful group of friends that play together, laugh together and sometimes even cry together. We accept each other as they are and still remain friends. Don't know what I would do without all of you. Thanks for letting me be part of this wonderful group. I love you all. Hugs!!!!

Please take this little gift from me to you.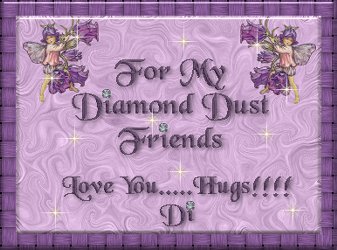 Please visit my page of gifts from all my wonderful friends.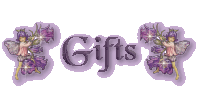 These are my friends and if you would like to see their home pages just click on their name.

Diamond Dust is not open for membership...it is a bunch of close friends on the net.